removed all the trims, borrowed a good friend's pressure washer, down to the bare metal is as far as it goes.  can see clearly now how previous owner took off too much of the AlClad pure Al layer with something rotary (sander?).  bozo flat headed all the backed rivets and shook half of them loose too.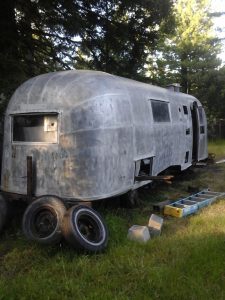 the steel lights did the worst damage to the aluminum.  only way to find out if it there is enough aluminum left underneath is to remove all the oxide layers.  i'm kinda fascinated how the Fe (iron) migrated onto the aluminum, the lights might have been plated (Cr) or dipped (Zn)….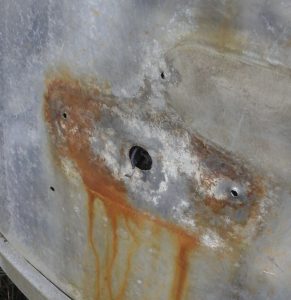 above before and below after quick hit with medium wire brush wheel.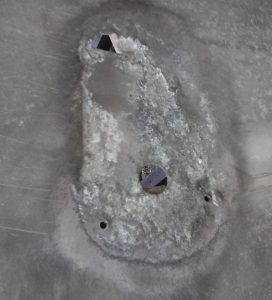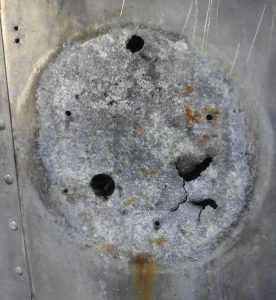 no, actually the worst damage was the tweakers.  my lock will be easier to open than that one was…..