original apple macbook batteries are a study in density packaging, not a spare cubic in there, all pouch cell and fancy TexasInstruments BQ battery chip.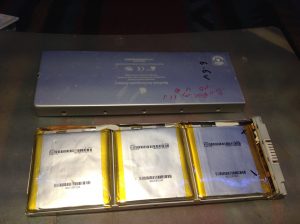 was going thru some dead batteries, and found one non-original that felt suspiciously lighter than any others.  you don't own it till you open it, so,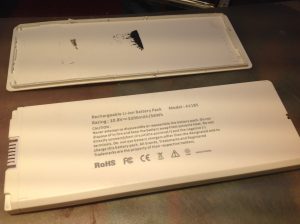 looks all official on the bottom, CE cert and all that, but, what's missing inside? how about only 1/3 the space is battery cells?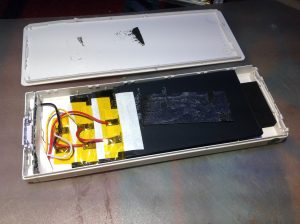 and what kind of cells are these?  look like some sort of tablet battery, really thin, testing one now shows about 2800mah capacity, WAY lower than what the outside says!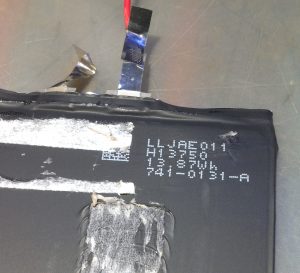 yup, even says only 13.87Wh, way less than the 57Wh the outside says!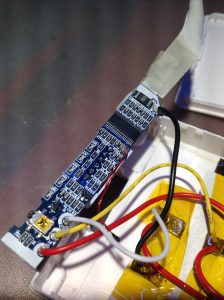 at least it looks to have a cell balancer, and since it talks to an apple laptop, must have the original TI chip right?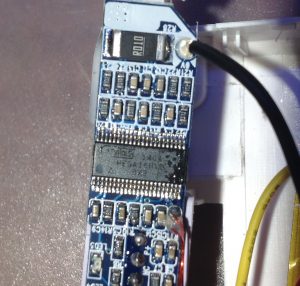 nope, atmel atmega16, might explain the weird responses from the SMC queries….